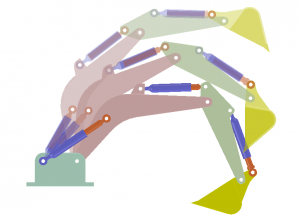 It has been some time since we released SC-Motion2012 for SpaceClaim 2012 version. One can perform kinematic and dynamic simulation on SpaceClaim assemblies, without going out of SpaceClaim to any third party software/addin. It works completely inside and works seamlessly within SpaceClaim.
An overview of SC-Motion2012 can be viewed below.
SC-Motion2012 can be downloaded for free and used for 30 days for evaluation. One can purchase a full version by contacting us or their SpaceClaim reseller.